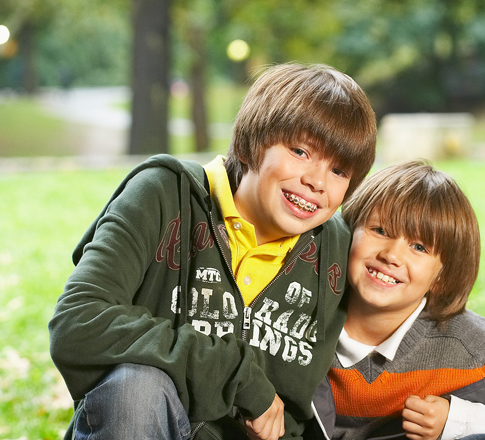 i-CAT Flex Imaging
Mann Orthodontics is proud to provide our patients with the best diagnostic tools available today. Our i-CAT 3D Dental Imaging System provides un-paralleled technology that produces optimal images. The i-CAT digital imaging machine utilizes special cone beam scanning technology and 3D modeling software to give us precise images of your teeth, bones, airway and soft tissue. With the speed, comfort and low dose radiation of our i-CAT system, Dr. Mann can precisely plan the exact movement of your teeth.
In addition to moving teeth, braces affect the position and shape of the surrounding bone, gums, lips, cheeks and muscles of the face. With our 3D imaging system, we have the ability to create a complete treatment plan for all factors that the braces will affect. This gives our patients a more beautiful and healthy smile in an extremely accurate manner.
Many dentists and dental specialists also use our i-CAT 3D Dental Imaging System to provide comfortable and effective dental imaging for the most precise dental health diagnosis possible. i-CAT technology provides 3D data for:
Dental implants
Wisdom teeth extractions
Impacted or missing teeth
Trauma
TMJ treatment
Airway assessments and sleep apnea
Full facial and jaw 3D images
How does it work?
The i-CAT does a complete 360 degree fast and painless scan of your head and mouth. A series of low-dose images are converted into a high resolution view through sophisticated 3D software. This high resolution view gives Dr. Mann a better understanding of findings and treatment options.
---
Click Here to Schedule Your
Complimentary Orthodontic Consultation!